SUPPLIER AWARD HIDRIA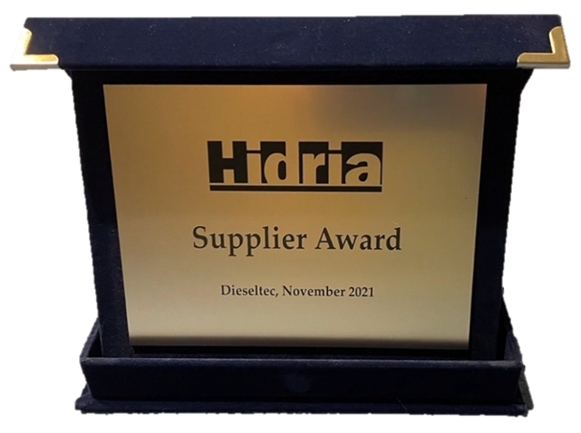 On November 4th, 2021, during Hidria suppliers day, Brovedani received the award as the best supplier for the two-year period 2020-2021.
The cooperation between Hidria and Brovedani was born in 2015 with the start of activities to develop pressure sensor-glow plug system (PSG).
Hidria gives Brovedani this prestigious award by recognizing in Brovedani the figure of an important partner who, thanks to its precious know-how and innovative approach, has perfected the production processes of this project.
Thanks and congratulations to all!